7 Greatest Sikh Warriors
Sikh history abounds with brave warriors, many of whom remain nameless, their heroic deeds unrecorded in historical documents but If we are asked to choose 7 greatest sikh warriors from Sikh History, they'll include Hari Singh Nalwa, Baba Banda Singh, Baba Deep Singh, Maharaja Ranjit Singh, Jassa Singh Ahluwalia, Jassa Singh Ramgarhia, and Akali Baba Phula Singh for sure to exemplify the indomitable spirit, unwavering courage, and selfless dedication to the Sikh Panth.
Each warrior has left an indelible mark on Sikh history, shaping the destiny of a community that stands tall today. It is important to note that we do not seek to rank these remarkable individuals, for their service to the Panth is immeasurable and incomparable. Join us as we embark on this enlightening exploration of their legendary lives, rich in valor, sacrifice, and devotion.
Hari Singh Nalwa
Hari Singh Nalwa, a name synonymous with bravery and valor, emerged as a legendary figure in Sikh history. Born into a Rangreta Sikh family, he hailed from a lineage deeply rooted in the spirit of courage and resistance. The exploits of his grandfather and father, who fought against Ahmad Shah Durrani and alongside the Sukkarchakkia leaders, laid the foundation for Nalwa's illustrious journey.
As the Commander-in-chief of the Sikh Khalsa Fauj, Hari Singh Nalwa assumed command over the turbulent North West Frontier of Ranjit Singh's kingdom. This region had long been plagued by marauders who pillaged, plundered, and forcibly converted to Islam. Undeterred by the challenges, Nalwa fearlessly led the frontier forces, venturing into the treacherous terrain that led to the very mouth of the Khyber Pass.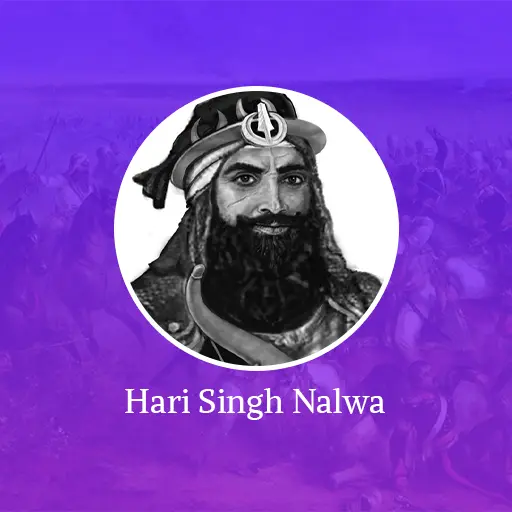 With unmatched military prowess, Nalwa instilled terror in the hearts of the fierce tribes that inhabited these regions. His strategic brilliance and unwavering determination ensured the safety and security of the Sikh Empire. Notably, he successfully repelled the last foreign invasion through the Khyber Pass at Jamrud, permanently closing off this strategic route for invaders. Even in death, his formidable reputation ensured victory for the Sikhs against an Afghan force outnumbering them fivefold.
Yet Nalwa's contributions extended beyond the battlefield. He proved himself to be an exceptional administrator, seamlessly managing the territories under his command. As governor of Kashmir, Peshawar, and Hazara, he introduced effective governance and established a mint to streamline revenue collection.
Hari Singh Nalwa's remarkable achievements echoed the spirit and traditions established by Guru Gobind Singh himself. His unwavering commitment to the Khalsa principles earned him the revered title of the "Champion of the Khalsa." Even centuries later, his legacy remains unmatched, as modern nations have struggled to establish law and order in the same volatile North West Frontier region.
From his early days as a fearless warrior to his strategic brilliance as a military commander, Hari Singh Nalwa exemplified the true spirit of Sikh valor and resilience. His indomitable courage and unwavering dedication continue to inspire generations, leaving an indelible mark on Sikh history. Hari Singh Nalwa, a name etched in the annals of bravery, stands as a symbol of Sikh pride and the embodiment of the Khalsa spirit.
Banda Singh Bahadur
Born as Lachman Dev, Baba Banda Singh Bahadur emerged as a revered Sikh warrior and a valiant commander of the Khalsa army. His journey began at 15 when he left home to embark on a spiritual path, taking the name Madho Das Bairagi. Setting up a monastery in Nānded by the river Godāvarī, he delved into his spiritual pursuits.
In 1707, the meeting of Guru Gobind Singh and Bahadur Shah I in southern India marked a turning point. Impressed by Baba Banda Singh Bahadur's dedication, Guru Gobind Singh bestowed upon him a new name, Gurbaksh Singh, during the baptism ceremony. From that point on, he became widely known as Banda Singh Bahadur. Endowed with the Guru's blessings in the form of five arrows, he was prepared for the battles ahead.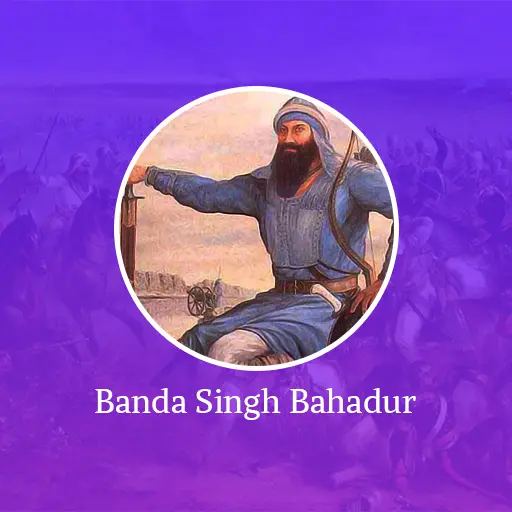 Banda Singh Bahadur's first major action came in November 1709 when he led the sacking of the Mughal provincial capital, Samana. Establishing his authority and the Sikh Misl in Punjab, he sought to dismantle the oppressive zamindari system and grant property rights to the tillers of the land. His revolutionary actions reverberated throughout the region.
However, the Mughals captured Banda Singh Bahadur, subjecting him to unimaginable torture and ultimately leading to his martyrdom in 1715–1716. Despite his tragic fate, his unwavering spirit and heroic efforts left an indelible mark on Sikh history.
Maharaja Ranjit Singh
Ranjit Singh, famously known as Sher-e-Punjab or the "Lion of Punjab," was a remarkable figure who became the first Maharaja of the Sikh Empire. Born on November 13, 1780, he overcame smallpox in his infancy but lost vision in his left eye. From a young age, he displayed his valor by joining his father in battle at just 10 years old.
Following his father's demise, Ranjit Singh waged several wars against the Afghans during his teenage years, ultimately earning the title of "Maharaja of Punjab" at the age of 21. Under his visionary leadership, the Punjab region witnessed the consolidation of various Sikh misls (confederacies) and the absorption of neighboring kingdoms, forming the mighty Sikh Empire.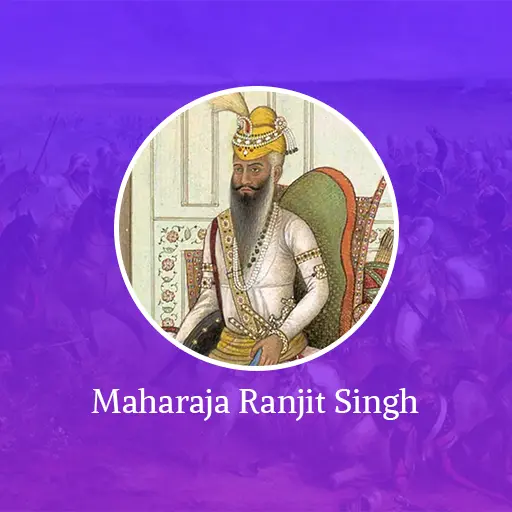 Ranjit Singh's military prowess was evident in his triumphs against invasions, notably from Afghanistan, while maintaining cordial relations with the British. His reign brought forth progressive reforms, modernization, and significant investments in infrastructure, leading to widespread prosperity.
What sets Maharaja Ranjit Singh apart is his inclusive approach, as his Khalsa army and government comprised Sikhs, Hindus, Muslims, and Europeans. His patronage extended to the Sikh cultural and artistic renaissance, including the reconstruction of revered gurudwaras such as the Harmandir Sahib in Amritsar. This period of cultural resurgence was marked by the support of Takht Sri Patna Sahib in Bihar and Hazur Sahib Nanded in Maharashtra.
Ranjit Singh's enduring legacy earned him the title of the "Greatest Leader of All Time" in a poll conducted by 'BBC World Histories Magazine' in 2020. His indomitable spirit, proud lineage, and unmatched leadership made him the epitome of Punjab's strength and valor.
Baba Deep Singh
Revered as one of the most venerated martyrs in Sikhism, Baba Deep Singh's life is a testament to his unwavering dedication to the teachings of the Sikh Gurus.
Born on a significant day, January 26, 1682, in the village of Pahuwind, Baba Deep Singh hailed from a Sandhu Jat Sikh family. His path in life took a momentous turn when, in 1700, he journeyed to Anandpur Sahib and received the sacred initiation into the Khalsa from Guru Gobind Singh himself. Under the Guru's guidance, he honed his martial skills, imbibed wisdom from Bhai Mani Singh, and developed a profound understanding of the scriptures.
Baba Deep Singh's commitment to the Sikh community knew no bounds. He became the first head of Misl Shaheedan Tarna Dal, an esteemed order of the Khalsa military, and also held the distinction of being the initial leader of the Damdami Taksal. With a towering stature and an indomitable spirit, he fearlessly faced challenges to protect the Panth.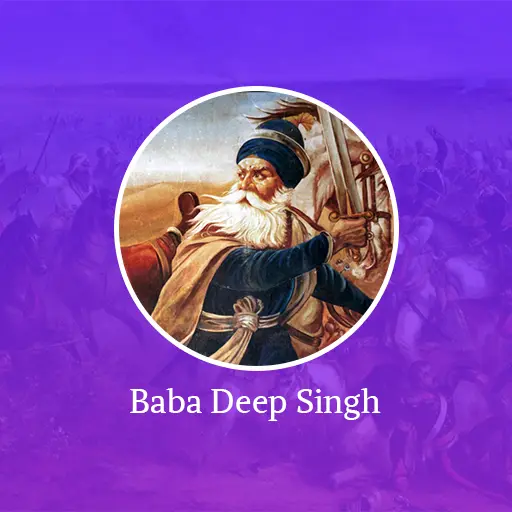 Amidst the tumultuous times, when Ahmad Shah Durrani invaded India, Baba Deep Singh, then at the age of 75, exemplified the spirit of a gallant warrior. Determined to defend the sanctity of Amritsar, he rallied thousands of Sikhs to his side, united by their willingness to fight and sacrifice for their faith.
Drawing a symbolic line in the sand, Baba Deep Singh recited a powerful Shabad, calling upon those prepared to embrace the path of love and loyalty. Uniting their hearts, they advanced towards the holy city, undeterred by the opposing forces led by Jahan Khan.
The battlefield became a testament to the valor and resolve of the Sikh warriors. Baba Deep Singh, wielding his formidable double-edged sword weighing 15kg, led the charge with unparalleled bravery. The Sikhs fought so ferocity that victory seemed within reach, but fate intervened as the enemy received reinforcements.
Undeterred by the shifting tide, Baba Deep Singh remained steadfast in his mission. In a fateful encounter, he faced off against Jamal Khan, a Mughal commander. Their clash was fierce, resulting in both men losing their heads. Yet, even in the face of such grievous injury, Baba Deep Singh displayed unparalleled resolve.
With astonishing determination, he rose to his feet, his severed head held high in his left palm, his right hand clutching his khanda. The battle raged on as Baba Deep Singh, infused with the power of recited prayers, pressed forward, defying mortal limitations. Witnessing this awe-inspiring sight, fear gripped the hearts of the Mughal army, and many fled in terror.
Baba Deep Singh, driven by an unyielding spirit, continued his relentless march towards his ultimate destination—the revered Harimander Sahib. His headless body tore through the ranks of the retreating enemy until he reached the sacred shrine. With profound reverence, he bowed and placed his head on the parikrama, fulfilling his sacred oath.
The saga of Baba Deep Singh's heroic sacrifice and unwavering devotion continues to inspire generations of Sikhs. The places where he drew the line, engaged in battle, lost his head, threw it, and where it landed are marked by Gurdwaras in Punjab, testaments to his indomitable spirit. His legacy serves as a guiding light, reminding all Sikhs to live and die with dignity and unwavering commitment to their principles.
Jassa Singh Ahluwalia
Jassa Singh Ahluwalia (1718-1783), known as Sultan ul Quam Nawab Jassa Singh Ahluwalia, was a revered figure in Sikh history and a prominent leader during the period of the Sikh Confederacy. His appointment as the supreme military commander of the Sikh Confederacy on Baisakhi, March 29, 1748, was considered a momentous honor, unparalleled in the 18th-century Sikh community.
Raised to the status of 'Nawab' by the Sikh Confederacy in 1754, following the passing of Nawab Kapur Singh, Jassa Singh Ahluwalia held various esteemed positions within the Sikh community. He served as the Misldar (Chief/Baron) of the Ahluwalia Misl, an influential army group. Additionally, he became the fourth jathedar (leader) of the revered Buddha Dal, further solidifying his leadership role.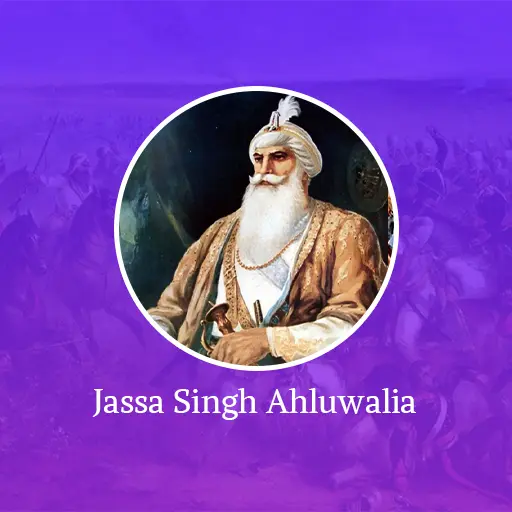 During his time, Jassa Singh Ahluwalia played a significant role in shaping the Sikh Confederacy and defending Sikh interests. In 1733, when Zakariya Khan Bahadur attempted to negotiate peace with the Sikhs, Jassa Singh Ahluwalia was elected the leader of the Sikhs. He skillfully united the diverse Sikh militias into two main groups known as the Taruna Dal and the Budda Dal, collectively referred to as the Dal Khalsa. The Taruna Dal comprised Sikh militias under 40, while the Budda Dal comprised veterans aged 40 and above. The purpose of the Budda Dal was to protect Gurdwaras and train the Taruna Dal for combat.
Under Jassa Singh Ahluwalia's leadership, the Dal Khalsa retreated to the Sivalik Hills in 1735, following the breakdown of the agreement with Zakariya Khan. From there, Jassa Singh Ahluwalia showcased his administrative prowess and military acumen, even displacing the Mughal Empire's center of power, the Red Fort in Delhi. He fought valiantly against Ahmad Shah Durrani, a renowned Asian general, refusing to be swayed by the invader's attempts to win him over. His feats on the battlefield earned him the reputation of a mountain, as described by Qazi Nur Muhammad.
Jassa Singh Ahluwalia's physical prowess was legendary. He bore thirty-two scars of sword cuts and bullet marks on the front of his body, a testament to his indomitable willpower and his ability to stand against ferocious adversaries. Described as wheatish in complexion, tall, and robust, he possessed a commanding presence. His resonant voice could reach an assemblage of 50,000 men, and his long arms reached down to his knees, enabling him to strike with equal valor from both sides.
Despite his numerous accomplishments, Jassa Singh Ahluwalia remained humble and dedicated to his faith as a disciple of Guru Gobind Singh. His unwavering commitment to Sikh principles and his remarkable leadership qualities made him a towering figure in Sikh history. Jassa Singh Ahluwalia's legacy continues to inspire future generations, symbolizing the sparrow that can defeat hawks and reminding all of the extraordinary power that lies within individuals of unwavering determination.
Akali Phula Singh
Akali Phula Singh, a revered Akali Nihang Sikh leader, left an indelible mark on the early 19th century. As the head of the Budha Dal and a senior general in the Sikh Khalsa Army, he played a pivotal role in uniting the Sikh misls in Amritsar, fearlessly defying the British attempts to arrest him. But Akali Phula Singh's legacy extends beyond his military prowess. He was a humble and unique leader, known for his unyielding adherence to the values of Gurmat and the Khalsa Panth.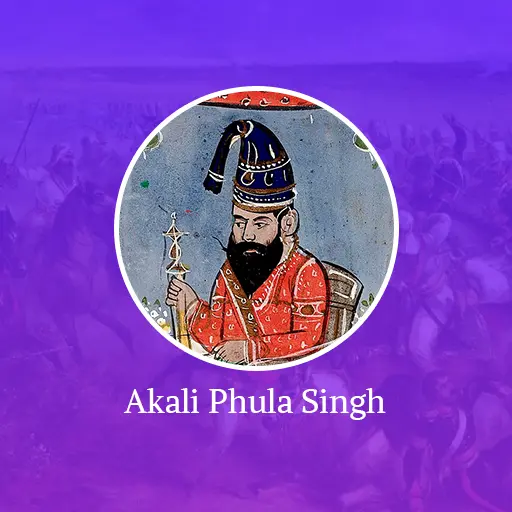 Akali Phula Singh embodied the essence of a true Nihang sevadar, dedicating himself to selfless service and upholding Dharma. He followed the strict discipline of Amrit Vela and found solace in reciting Asa Ki Var from the Sri Guru Granth Sahib. His life was a testament to integrity and righteousness, even if his actions sometimes challenged societal norms. While the Nihangs did not conform to conventional laws or notions of property, Akali Phula Singh's purpose was rooted in serving the poor and weak, with his settlement open to those in need.
Known for their valor and mobility, the Nihangs were unmatched on the battlefield. Akali Phula Singh exemplified their spirit, spending days on horseback and leading the charge fearlessly. With their preference for the sword and exceptional marksmanship, the Nihangs were relentless warriors, crying out "Akal Akal" as they fearlessly advanced. Akali Phula Singh embodied all the qualities of an ideal Nihang, carrying forward the legacy of Guru Gobind Singh's Khalsa.
Yet, Akali Phula Singh's story faced challenges from colonial scholars and writers who often misunderstood his actions and misinterpreted his unique slang-like Punjabi dialect. Despite such misrepresentations, his influence and respect among the Sikh community remained unwavering.
Even the mighty Maharaja Ranjit Singh, known for his Muslim nautch girl marriage and other non-Sikh activities, faced the wrath of Akali Phula Singh. When Ranjit Singh sought forgiveness from the Sikh community after being ignored during his visit to Amritsar, it was Akali Phula Singh who stood up for the Panth. Ordering Ranjit Singh to be flogged, Akali Phula Singh displayed his unwavering commitment to Sikh principles. However, in a moment of magnanimity, he questioned whether the punishment could be forgiven without physical chastisement. The Sangat responded with resounding approval, chanting "Sat Shri Akal," granting clemency to the Maharaja.
Charat Singh Sukerchakia
Charat Singh, a patriarch of unmatched courage and wisdom, possessed a lineage intertwined with the rich tapestry of Sikh heritage. His bloodline flowed with the spirit of resilience and the audacity to dream. As Charat Singh's story took root in the soil of Punjab, where he would sow the seeds of a grand empire.
From the early days of his youth, Charat Singh displayed an unwavering commitment to his people and an insatiable thirst for justice. As campaigns raged against the mighty Ahmad Shah Abdali, Charat Singh emerged as a warrior of unparalleled prowess. Fearlessly leading his troops into battle, his name echoed through the valleys, resonating with tales of his indomitable spirit.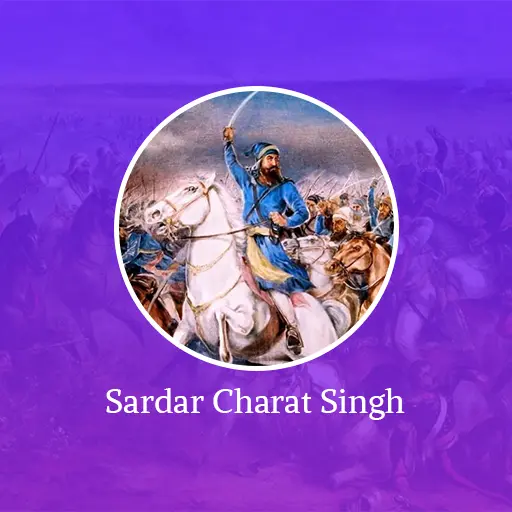 In a moment of fate, Charhat Singh's destiny veered towards a path of his own making. Breaking away from the Singhpuria Misl, he established the Sukerchakia Misl, carving a distinct identity in the annals of Sikh history. With an unwavering determination, he embarked on a series of audacious campaigns, leaving an indelible mark on the land he called home.
The year 1761 would prove to be a turning point in Charat Singh's journey. As Ahmad Shah Durrani sought vengeance after the Third Battle of Panipat, Charat Singh rose to the occasion. Nur-ud-din, the Durrani general, unleashed his fury upon Punjab, leaving devastation in his wake. Undeterred by the chaos, Charat Singh rallied his forces, standing tall against the tides of adversity. Through unwavering courage and unyielding strength, he halted Nur-ud-din's advance, securing victory against overwhelming odds.
But Charat Singh's triumphs were not confined to the battlefield alone. He became a symbol of justice, a beacon of hope for his people. In the face of oppression, he defended the rights of the Sikhs, ensuring their voices were heard. His leadership galvanized the Sikh sardars, drawing them together in a united front against tyranny and for that, we have put him under the 7 greatest sikh warriors of all time.
Jassa Singh Ramgarhia
Jassa Singh Ramgarhia, a prominent figure in Sikh history, had long been overlooked and neglected by Sikh historians and institutions. Despite his significant contributions, his name and legacy were not given the recognition they deserved. One of his remarkable achievements was the construction of the historic Qila Ram Rauni (Ramgarh), a fortress that lent its name to the Ramgarhia Misl. Unfortunately, this centuries-old fort has now vanished, losing its very existence.
Sikh historians, the Shiromani Gurdwara Parbandhak Committee (SGPC), and other Sikh institutions had failed to acknowledge and honor Sardar Jassa Singh Ramgarhia adequately. The SGPC, which considers itself the guardian of Sikh heritage, had placed a misleading board claiming the presence of Sardar's tomb in the Gurdwara Shaheed Baba Deep Singh complex in Amritsar. However, this assertion has been contested by renowned Sikh historian Bakshish Singh Adal, who stated that Sardar Ramgarhia's final resting place was in the historic town of Sirihargobindpur (Gurdaspur) and not Amritsar.
Furthermore, the tomb of Sardar Ramgarhia on the banks of the Beas River was destroyed due to its exposure to powerful currents. Unfortunately, no Sikh organization made any efforts to determine the exact location of his demise or erect an appropriate monument in his memory. This lack of recognition and preservation has been a significant disservice to the memory of this great warrior.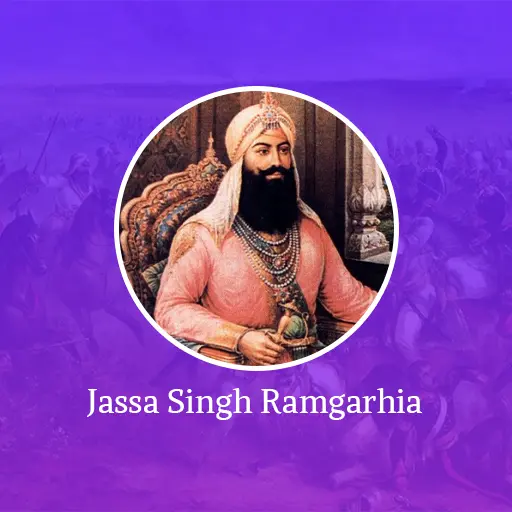 Born in 1723 in Ichogil village near Lahore, Sardar Jassa Singh Ramgarhia hailed from a family with a long history of association with the Sikh Gurus and their battles. His grandfather had embraced Amrit during the time of Guru Gobind Singh and had fought alongside the Guru in numerous conflicts. Jassa Singh Ramgarhia himself joined the forces of Banda Singh Bahadur, continuing his family's tradition of standing up for justice and fighting oppression.
Despite his notable contributions and the legacy he left behind, Sardar Jassa Singh Ramgarhia had been largely overshadowed and ignored. Even the historic gates named after him, such as Darwaza Ramgarhia and Darwaza Ahluwalia, had been demolished, robbing future generations of tangible reminders of his influence.
Another structure associated with Sardar Ramgarhia that has suffered neglect is the twin minarets in Ramgarhia Bunga within the Harmandar Sahib complex. These architectural marvels, built-in 1794 by Sikh warriors, face the threat of extinction. Various kar seva groups, using the "Bungas" as their abodes, have allegedly caused damage to the building by constructing walls, converting verandahs into rooms, and plastering and painting over the original brickwork. The deterioration of these structures and the lack of attention from the SGPC have been a cause of concern for Sikh heritage preservationists.
The Sardar Jassa Singh Ramgarhia Federation has repeatedly expressed its disappointment with the SGPC's approach to these monuments. The federation has offered its services to carry out restoration work and transform the basement of the "bunga" into a war museum, but its efforts have been met with resistance and withdrawal of support by the authorities.
The negligence of Sardar Jassa Singh Ramgarhia's legacy extends beyond physical structures. Historians and institutions had overlooked his statesmanship, valor, and his significant role during the siege of Ram Rauni Fort. His strategic leadership and defense of the fortress against the Mughal Army for four months in 1748-1749 were pivotal moments in Sikh history.
Despite his triumph, his name and deeds were often overlooked or understated in Sikh history. This neglect in recognizing Sardar Jassa Singh Ramgarhia's contributions was a significant disservice to his legacy and the impact he had on shaping Sikh history.
Sardar Ramgarhia's leadership during the siege of Ram Rauni Fort, where he defended the besieged Sikhs against repeated attacks, was a testament to his military prowess and bravery. The fort's successful defense against the Mughal Army demonstrated his strategic acumen and determination in protecting the Sikh community.
Additionally, Sardar Jassa Singh Ramgarhia's establishment of Sirihargobindpur as the capital of the Sikhs showcased his statesmanship and vision. Sadly, this ancient town, founded by the sixth Sikh Guru, has fallen into ruins due to the indifferent attitude of successive state governments and heritage preservation bodies.
It is unfortunate that Sikh historians and institutions failed to accord Sardar Jassa Singh Ramgarhia the recognition he deserved. Only in recent times has his significance started to receive more attention, thanks to the efforts of organizations like the Sardar Jassa Singh Ramgarhia Federation and individuals advocating for the preservation of Sikh heritage.
In conclusion, the seven greatest Sikh warriors have left an indelible mark on Sikh history and their extraordinary valor and leadership continue to inspire generations. From the bravery of Banda Singh Bahadur to the strategic genius of Hari Singh Nalwa, these warriors embody the spirit of Sikhism and its rich martial tradition. Their heroic deeds and sacrifices serve as a testament to the resilience and courage of the Sikh community. By remembering and honoring their legacies, we ensure that their stories are preserved for future generations to draw inspiration from.