Bhai Taru Singh (2018) is an Animated Movie produced in Punjabi and Hindi Languages by Director and Writer Sukhwinder Singh Vismaad. It is a powerful story of faith, love, and sacrifice from the annals of Sikh history. Spiritually elevated Bhai Taru Singh is forced to deal with the tyrannical Mughal empire face-on when he is targeted for being a Sikh.
Movie: Bhai Taru Singh
Genre: Biography
Director: Sukhwinder Singh
Producer: Sukhwinder Singh
Production House: Vismaad
Duration: 01:32:35
Languages: Punjabi, Hindi
The movie follows Taru Singh's journey as he refuses to give up his faith, even when it means facing death. He is imprisoned, tortured, and eventually scalped, but he never wavers in his commitment to Sikhism. Bhai Taru Singh is a reminder of the strength and courage of the Sikh people, and their willingness to die for their beliefs. It is a powerful and moving film that is sure to stay with you long after you watch it.
Initially released in cinemas across the globe in April 2018, with screenings in 150 theaters in the US, Canada, UK, Australia, and India, this cinematic masterpiece garnered significant attention. However, despite its artistic brilliance, the movie, unfortunately, experienced a disappointing run at the Box Office, resulting in a revenue of only $39.5K against a production and distribution cost of $323K (incurring a loss of $283.5K).
Nevertheless, the unwavering devotion and repeated viewings of the audience have highlighted the incredible value of this landmark film. Audiences have been captivated by its storytelling, and many have expressed their desire to watch it repeatedly. Considering the ardent demand from the sangat (congregation), we have made the decision to release the movie on YouTube, bearing almost zero cost for us.
Subscribe to SikhVille channel and watch the movie "Bhai Taru Singh" exclusively there. Your support helps cover production costs. Avoid downloading and join us in preserving Sikh history and culture. Together, let's make a difference.
Courtesy: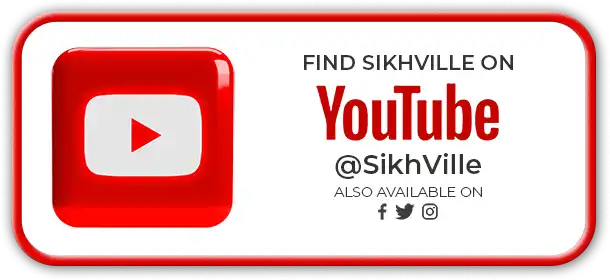 The Review
Bhai Taru Singh (2018) Movie Review
An incredible cinematic portrayal of the legendary Bhai Taru Singh Ji. Kudos to Sukhwinder Singh for his exceptional animation work. Our history is adorned with selfless heroes who sacrificed everything for us. Let's salute them! This movie is a must-watch for everyone, alongside family, friends, and children. We sincerely request Vismaad to continue creating such impactful movies in the future. A heartfelt appreciation to the entire team at Vismaad for their remarkable efforts. Keep up the outstanding work. Waheguru Ji."
Review Breakdown
Story & Dialogues

Direction

Music Composition